I'm always excited to be invited to co-host a blog hop, but to be invited to co-host two weekends in a row to the same AWESOME blog hop is just spectacular! Laurie and Kim are the best hostesses which make for a great way to meet lots of new people! I love linking up with people all over the world! I hope you join us this weekend and find some new blogs to follow!
Welcome back to the Meet & Greet Blog Hop! Join in, meet some fellow bloggers, greet them with comments, and grow your blog with new friends!
Interested in being a Co-Host? Send an email to
2justByou@gmail.com
with "Co-Host" in the subject line for consideration and include your blog link!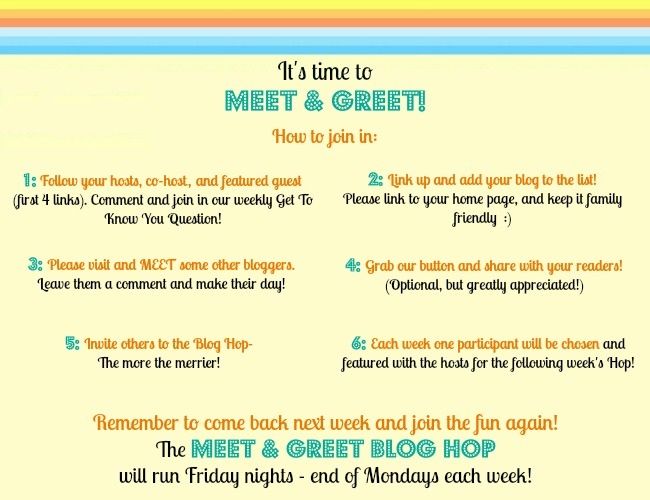 Meet Everyone! This week's get to know you question is:
What is the funniest thing you have heard a child say?
*Hosts* Kim - from 2 just B you: Well, we all know that kids say some crazy things...I can't really think of one thing right now, though! It's been a busy week, I guess. LOL
Laurie - from Created By Laurie: A friend of mine was introducing her 4 year old to his new brother at the hospital. When he saw his brother he asked, "Where'd you buy him?" A very cute moment
 *Co Host* Sandy – from Savard Studios: My 3 ½ year old niece told her mother that she broke up with her boyfriend because he held her hand and messed up her nails. Where do they come up with this stuff?
*Featured Guest* Noor – from Noor's Place: The funniest thing a child said, well that was for me. A little girl, she said I looked like Angelina Jolie in front of my whole school. That was quite shocking because I do not look like her. I laughed so hard that everyone else was trying to figure out what was the matter. I looked a thousand times in mirror to make her statement truth. But of course, it was the funniest thing for me :)
What is the funniest thing you have heard a child say?
Spread the Word, Grab Our Button!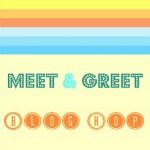 Now Link Up and Have Fun! If you would like to sign up for email reminders for the Meet & Greet Blog Hop, please sign up below. (Your email address and info will not be used for any other purpose.)